Skip to Content
Reasons For A Burning Smell When You Turn On Your Heater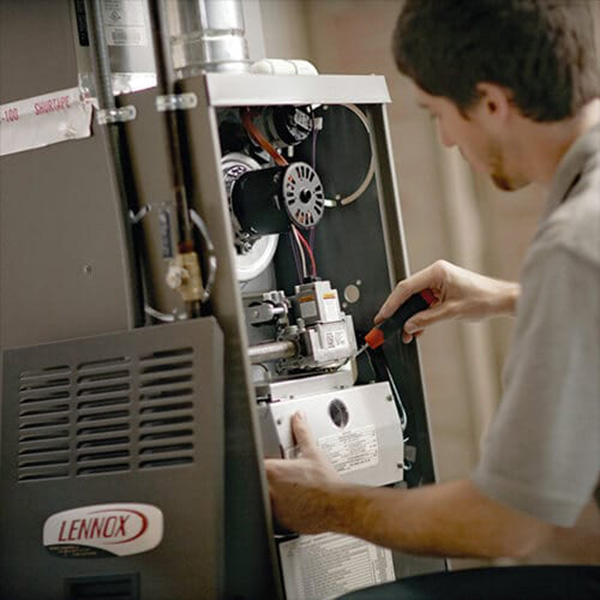 Experiencing problems with your heating system can be frustrating or even worrisome. A hot or burnt odor coming from the furnace might cause alarm, but the problem could be something quite insignificant. If you find yourself in this situation, take a look at these top reasons for a burning smell when you turn on your heater.
A Dusty Furnace
A very simple cause of your burning smell might just be a buildup of dust on the outside of your furnace. That dust layer burns away when the heat is turned on, leading to an unpleasant odor.
An Object in the Furnace or Vent
An object that's gotten into your furnace or ductwork could be to blame for a hot smell. It's also possible that an item might have fallen into a vent in your home. The latter is likely if you only notice the odor in a specific room. Shine a flashlight around to look for any lost items.
Dusty Filter or Vents
Life gets busy. Perhaps you've fallen behind on regular furnace maintenance. If this is the case, your filter could be clogged. Replace it with a new one if necessary. In addition, even the tidiest housekeepers may miss dust around the air vents. Double check yours to ensure that isn't the source of the smell.
Worn or Damaged Electrical Wiring
Older furnaces could experience wear and tear in the wiring, and this problem could lead to more serious issues. Your blower motor could overheat or you could end up with a crack in your heat exchanger. You'll want to call in a professional heating repair company.
Call Us for Your Heating Problems
If you live in Lebanon, NJ, or the surrounding area, give Mighty Ducts Heating & Cooling a call. One of our friendly technicians will come to your home to help determine the cause of that burning smell. We also provide heating and air conditioning services like maintenance, installation and repair.