Skip to Content
Ductless HVAC Services in Hunterdon County, NJ
Ductless Air Conditioner Services
A ductless heating and air conditioning system does exactly what it says on the tin. It is a heating and cooling system that distributes air without ducts. How is it even possible?
Depending on the type, the main HVAC system is either a heat pump or an air conditioner. Connected to each interior air handler, which distributes air directly into the region it serves, is the primary external unit. "Indoor heads" are the name given to these air handlers.
There is only one outside heat pump or air conditioner installed. This device can accommodate up to six different interior air handling systems, depending on the type. The air handlers are installed by technicians inside the living spaces they are intended to serve, and they are linked to the outer unit via a line established. Through a little hole on the outer wall, refrigerant line sets are run. The security problems associated with older window units are greatly reduced by contemporary ductless systems since just a tiny hole is needed to connect lines.
At The Mighty Ducts Heating & Cooling, we provide comprehensive ductless heating and cooling services for customers throughout Hunterdon County, NJ. Contact us today to get started.
Ductless Services We Offer
We provide comprehensive services for your ductless HVAC system. This includes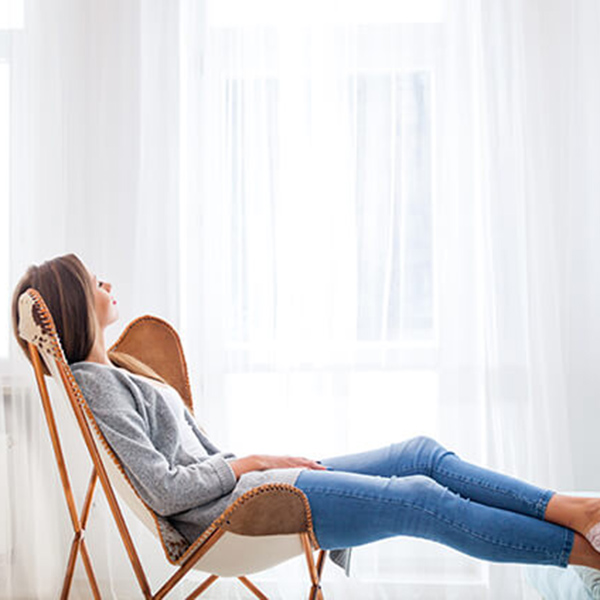 Benefits of Ductless Heating & Air
A ductless heating and air system is a great alternative for houses that don't have any existing ductwork or the room or money to construct new ducts. Without the ducts, they offer the same degree of comfort as a central heating and cooling system!
For additional heating and cooling, ductless HVAC systems are a fantastic choice. Enhance the comfort of newly constructed or completed areas. In challenging situations, you can also add to your core systems. The most popular usage is a sunroom because the additional windows, depending on the season, provide a special requirement for cooling or heating.
Remote controllers are used to operate indoor units. Additionally, they don't occupy any floor space or impose a certain furniture arrangement. We install ductless units on ceilings or your walls, making them discreet and out of the way.
Zoned Heating & Cooling
Comfort is increased while energy expenses are kept down with zoned heating and cooling. Adjust the temperature in each space or zone independently. Temperatures are chosen by residents based on their preferences. When a room is empty, turn off the HVAC to save electricity. Compared to central HVAC systems, these systems more evenly distribute conditioned air for enhanced comfort in each zone.
This also makes ductless units incredibly energy-efficient. Heat pump systems provide both heating and cooling, saving your family money on energy bills all year round. A ductless heating and air system can save cooling expenditures by up to 30%, according to ENERGY STAR.
Improved Air Quality
There is no transfer of indoor pollutants from other rooms since they are not connected to a ducting system. To maintain that the air is properly filtered, check and replace the air filter frequently.
Additionally, arrange routine maintenance with a qualified HVAC provider like our team at The Mighty Ducts Heating & Cooling. Putting money into a maintenance program that is preventive is the easiest option. Along with other advantages, it offers frequent tune-ups.
Contact Us Today
We are a certified and insured business with a track record of offering knowledgeable personnel and amiable customer support. Due to their appreciation of the advantages we provide, our clients recommend us to their friends and relatives. Locals depend on our quick response times, precise work, and durable outcomes. Call Mighty Ducts Heating & Cooling LLC for heating and cooling services in Hunterdon County, New Jersey.
Our crew is very skilled and equipped to handle projects of any size or complexity. We never skimp on our workmanship since we know how important long-lasting results are. Every task will be completed correctly the first time. We place a high value on exceeding our client's expectations. Regardless of the weather outside, we want you to be comfortable. Call us today to learn more about ductless HVAC systems and to schedule your installation!
Call Today to Schedule an Appointment!