Skip to Content
Professional Duct Cleaning Services in Hunterdon County, NJ
How Long Has It Been Since You Cleaned Your Ducts?
In Hunterdon County, NJ, and the neighboring regions, Mighty Ducts Heating & Cooling LLC provides tried-and-true duct cleaning services. We started our company in 2015. Being a locally owned business, we have close ties to the neighborhood. Customers rely on us to provide excellent, client-centered services. You can count on our crew to always show there on time. Our objective is to offer services that will ensure your continued indoor comfort. We have been successful in producing consistent outcomes, and we completely support our outstanding track record. Our talented group of certified and licensed technicians is the secret to our success. Expect our staff to be well equipped with the knowledge and resources necessary to satisfy your needs.
Your air ducts will be cleaned, and we'll leave your machinery in excellent condition. Additionally, we are prepared to always project the finest professionalism. Every time you visit, our crew will act with respect, honesty, and integrity.
We also provide every project with our very best effort. Our staff promises to keep working until you are happy with what we have done. Hunterdon County, New Jersey's trustworthy ductwork cleaning company is Mighty Ducts Heating & Cooling LLC.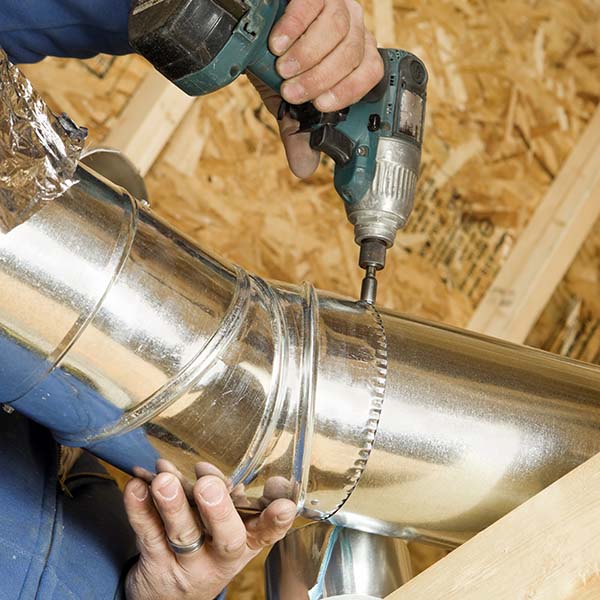 How We Clean Your Ducts
We will park our top-rated vacuum truck near your home and transport the hoses to your furnace after they are attached to the truck (air handler). We construct an access port in the main duct and place our vacuum on it. Then, using a separate, powerful air hose, we move everything through the duct and toward the vacuum while moving from room to room and vent to vent. This push/pull approach is more effective than all of her ways when using the force of our equipment. For the typical home, duct cleaning takes roughly two hours.
The Importance of Clean Air
Dust, pollen, pet dander, rodent droppings, dust mites, fungus, mold, and germs that cause colds and the flu can all be found in your air duct system.
They may be forced into your living space every time the fan runs, making it difficult for you to breathe. The American Lung Association and other medical organizations have identified poor indoor air quality as a significant contributor to allergies and other illnesses.
Asthma and allergy sufferers frequently request home air duct cleaning from their allergists to aid with symptom relief. Even brand-new homes have been discovered to have drywall dust and toxic building chemicals in their air duct systems.
Do My Ducts Need Cleaning?
There are many signs that your air ducts may benefit from a deep cleaning service. If you notice any of the following problems, give our team a call to schedule an inspection. Once we get a better hands-on look at your HVAC system, we can better serve you. The following signs your ductwork needs cleaning include:
Excessive energy bills
Unexplained respiratory problems
Visible mold growth
Noisy ductwork
Foul odors
Our Services
Your interior comfort might be seriously hampered by clogged ducting. Any task that affects the health and welfare of your family should be handled by a qualified specialist. In the Hunterdon County, NJ region, Mighty Ducts Heating & Cooling LLC offers tried-and-true air duct cleaning services. We reject the use of quick cuts. Instead, all tasks are always completed by our technicians. You can be confident that your ducting will be treated carefully and expertly once you welcome us inside your house. We maintain a clean working environment and leave your home in top condition. You can rely on us to remove allergies, pollutants, and other particles from the air in your home.
Contact Us Today
If you need first-rate air duct cleaning solutions in Hunterdon County, NJ, the team at Mighty Ducts Heating & Cooling LLC has you covered. We are renowned for carrying out comprehensive and efficient ductwork cleaning jobs. Call us today to learn more. We will set up a convenient appointment and clean your ductwork thoroughly. In addition to duct cleaning, we at Mighty Ducts Heating & Cooling LLC also offers AC repair  and furnace repairs, installations, & maintenance in Hunterdon County, NJ.
Call Today to Schedule an Appointment!